PS Store Update - Sea of Solitude, OVIVO, Stranger Things

Written Thursday, July 04, 2019 By Richard Walker

View author's profile
This week is slightly more typical for this time of year, the first week of July bringing with it very few fresh games beyond new EA Originals title, Sea of Solitude. Developed by German indie studio Jo-Mei Games, Sea of Solitude casts you as Kay, striving to overcome her inner loneliness by fending off monsters in a flooded city.
"Mesmerising" black and white platformer OVIVO also hits the PS Store, alongside MetroidVania shooter with an emphasis on exploration, Paradox Soul and a complete edition of Final Fantasy XIV Online (bundled with the new Shadowbringers expansion). And if you failed to grab Samurai Shodown and its Season Pass last week, you can buy the Deluxe Edition.
PS VR shooter Scraper: First Strike and Stranger Things 3: The Game round out a relatively quiet week, but next week promises a return to normal with a stack of new stuff to look forward to. Check out the latest new titles and DLC now available on the PlayStation Store below.
PlayStation Store: Out this Week


FINAL FANTASY XIV Online Complete Edition
2nd July

FINAL FANTASY XIV Online Complete Collector's Edition
2nd July
Scraper: First Strike
2nd July

Paradox Soul
3rd July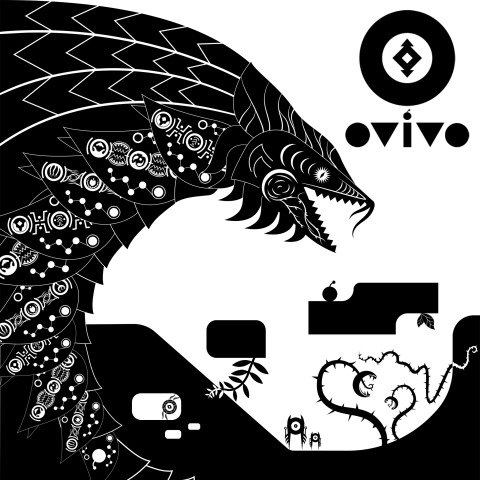 OVIVO
3rd July
Stranger Things 3: The Game
4th July
Sea of Solitude
5th July

Dollhouse – Deluxe Edition
5th July

Ugly Dolls: An Imperfect Adventure
5th July
Sairento VR
5th July
Game Add-Ons
Battlefield V Chapter 4 Premium Booster Pack
DiRT Rally 2.0 Lancia 037 Evo 2
DiRT Rally 2.0 Porsche 911 SC RS
Generation Zero Schweet Vanity Pack
Rock Band 4 Season 12 Spotlight Pass
Rock Band 4 Panic at the Disco "High Hopes"
Rock Band 4 Jonas Brothers "Sucker"

Rocksmith 2014 Intermediate Exercises, Vol 1

World of Tanks Falcon T92 Ultimate
World of Tanks Birds of Prey Mega

World of Warships: Legends Liberty Pack

World of Tanks IS-2M
Final Fantasy XIV: Shadowbringers
Final Fantasy XIV: Shadowbringers Collector's Edition
Dissidia Final Fantasy NT Legatus of the XIIth, Zenos yae Galvus's Extra Appearance
Dissidia Final Fantasy NT Omega Samurai Blae, Zenos yae Galvus's 4th Weapon
Dissidia Final Fantasy NT Platinum Fists, Tifa Lockhart's 4th Weapon
PlayStation Plus
Detroit: Become Human Digital Deluxe Edition
Horizon Chase Turbo
---
---