PS Store Update - Borderlands: GOTY, FAR: Lone Sails, Constructor Plus

Written Friday, April 05, 2019 By Richard Walker

View author's profile
There's a modest crop of new stuff on the PlayStation Store this week, with Borderlands: Game of the Year Edition now available for PS4, boasting upgraded visuals, new customisation options for the game's Vault Hunters, and all of the DLC released for the game.
Dreamlike indie adventure FAR: Lone Sails is also out now, taking you on a sombre journey across a dried-out ocean bed, while there are also further exploits to enjoy in AngerForce: Reloaded and Modern Tales: Age of Invention, or you could attempt to be the ultimate land baron with Constructor Plus.
A stack of DLC is also vying for your attention, with all of Resident Evil 2's unlocks in a single DLC so you don't have to do the hard work of actually unlocking them the conventional way, LEGO DC Super-Villains' new SHAZAM! Movie Pack and loads more besides.
You can also download the Borderlands: Handsome Collection UHD Packs for free now, which is nice. Check out this week's latest PlayStation Store content below.
PlayStation Store: Out this Week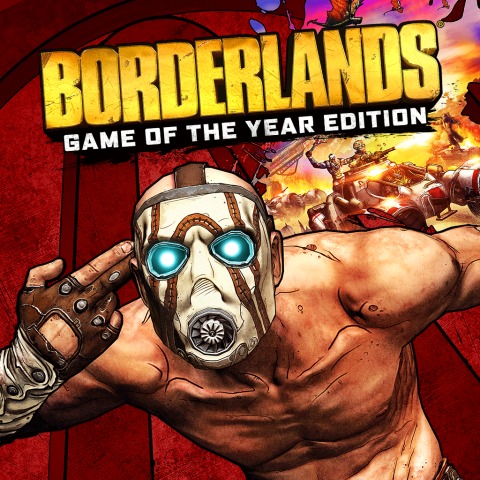 Borderlands: Game of the Year Edition
3rd April

Power Rangers Battle for the Grid: Collector's Edition
1st April

FAR: LONE SAILS
2nd April

AngerForce: Reloaded (Not in Austria, Bahrain, Belgium, Denmark, Finland, Italy, Kuwait, Lebanon, Luxembourg, Netherlands, Norway, Oman, Poland, Qatar, Saudi Arabia, Sweden, Switzerland, Turkey, UAE, Ukraine)
2nd April

Marvellous Journeys Bundle
2nd April

BadLand Publishing Collection
2nd April

Poop Slinger
2nd April

Modern Tales: Age of Invention
2nd April

Power Rangers: Battle For The Grid
3rd April

eCrossminton (Not in Bahrain, Kuwait, Lebanon, Oman, Qatar, Saudi Arabia, UAE)
3rd April

Indie Puzzle Bundle Vol. 1
3rd April

Sword & Fairy 6
3rd April

CONSTRUCTOR PLUS
4th April

Skorecery (Not in Bahrain, Finland, Kuwait, Lebanon, Oman, Poland, Qatar, Saudi Arabia, Sweden, Turkey, UAE)
4th April

Beat Blaster
5th April

Gladiator: Blades of Fury
5th April
PS4 DLC
1st April
POWER RANGERS: BATTLE FOR THE GRID
2nd April
DIRT RALLY 2.0
NELKE & THE LEGENDARY ALCHEMISTS
PALADINS: CHAMPIONS OF THE REALM
3rd April
WARFRAME
POWER RANGERS: BATTLE FOR THE GRID
4th April
DYNASTY WARRIORS 9
MEGA MAN 11
RIDE 3
WORLD OF TANKS:MERCENARIES
WARHAMMER 40,000: INQUISITOR & MARTYR
5th April
Stellaris: Console Edition
RESIDENT EVIL 2 REMAKE
LEGO DC SUPER-VILLAINS
NARUTO TO BORUTO: SHINOBI STRIKER
[Via PlayStation Blog]
---
---